WELCOME TO THE SPY KIDS WIKI
Lead Administrators: Maurice.136 | SarahSpyborg259 | Valenthyne | RRabbit42
Help
•
Terms of Use
•
Wanted Pages
•
Categories
This wiki is all about everything Spy Kids that anyone can edit! We currently have 221 articles and growing related to the movies and its media.

We are dedicated to creating a useful, reliable source with as much detailed information about the franchise as possible. It may not contain much pages, but we sure have the info for a completely full one. Come help us add info, create galleries, anything that will help the wiki.

You are welcome to join and contribute here, as long as edits are constructive and resourceful, discussions are positive and reasonable, both of which must be relevant to the Spy Kids franchise. Not sure where to start? Pick a page at random! Can't find what you're looking for? Make a new page!
THE CHARACTERS
FEATURED MEDIA
DID YOU KNOW...
...Robert Rodriguez first came up with the idea for Spy Kids back in 1994, when he was filming his segment of the 1995 movie Four Rooms, but held off on making the movie because of the special effects he needed to incorporate into the story.
...Spy Kids was the last Rodriguez movie shot on film. Post-production was done at George Lucas' Skywalker Ranch where he introduced Rodriguez to High-Definition digital filmmaking.
...the theme park at the beginning of Spy Kids 2: The Island of Lost Dreams was originally going to be Disneyland, but Six Flags Over Texas in Arlington was used instead after Disney refused permission to film in their park.
...Spy Kids 3-D: Game Over was originally planned to be a stand-alone movie, much like The Adventures of Sharkboy and Lavagirl and Shorts.
...during the release of Spy Kids, Rodriguez already planned a Spy Kids 2, but did not plan a Spy Kids 3 because the child actors were growing up too quickly.
"How many nights, I wonder, do you send the children off to bed with nightmares?"
NEWS
<rss>http://news.google.com/news?hl=en&biw=1279&bih=616&q=Robert+Rodriguez&gbv=2&um=1&ie=UTF-8&output=rss%7Ccharset=UTF-8%7Cshort%7Cdate%7Cmax=6</rss>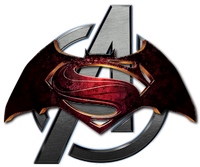 Community content is available under
CC-BY-SA
unless otherwise noted.